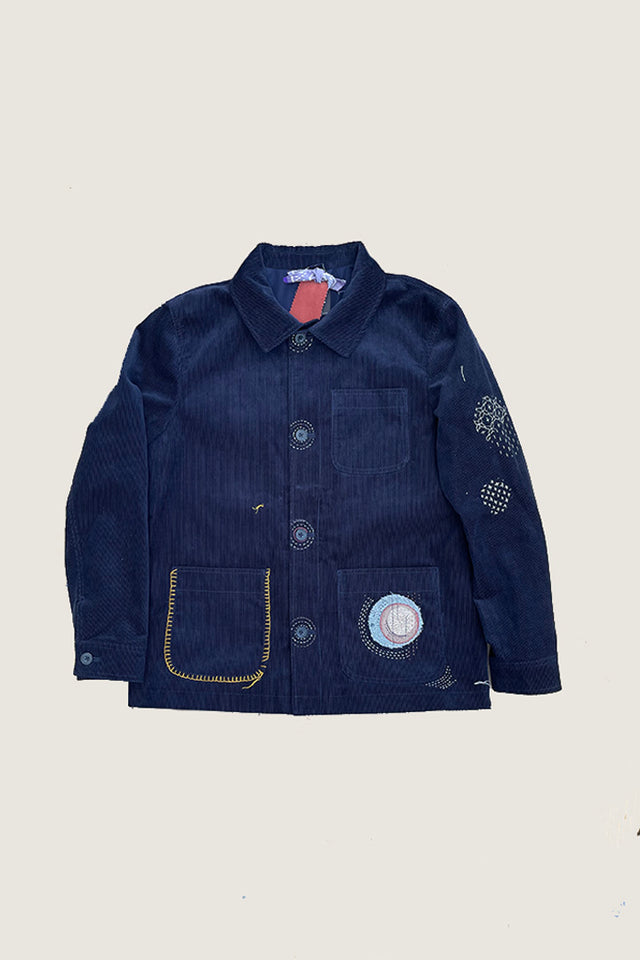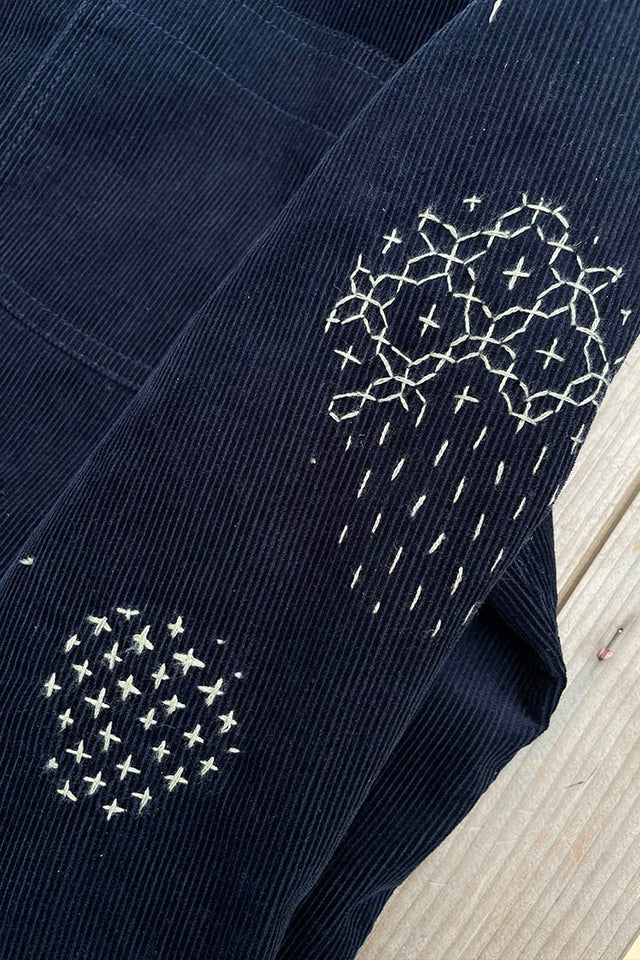 This navy blue, super-soft corduroy jacket, smartly lined for those slightly cooler days. We added a blanket stitch in a sunflower yellow on one of the pockets. We then went a bit artsy with the other pocket by re-purposing some fabric circles which are sewn by hand. When you go out for dinner in this we have made sure the fabric doesn't start shedding fluff because that would be annoying! We thought it looked 'moon like,' What do you reckon? Conversation piece eh? The 'moon' itself is crafted, adding a touch of nostalgia to your wardrobe.
But that's not all – the criss-cross pattern across the arm creates an opportunity for chivalry and respectful arm-holding, don't you think? And the best part? You're holding the only one of its kind in the entire world. You can take the last sentence any way you want...
 Size (fits large and relaxed)
Fit Guarantee
All clothing comes with 21 days, hassle free returns. That means, you can send it back for an exchange or your money back.
Care
Put on a low temp, low spin and air dry. No dry cleaning needed.
Free Shipping, Always
Reviews
Nice people love our stuff
"The detail is insane! Thanks for both pieces!!"
Erin M

@emonfre5
"Wow it's amazing! I love it. Beautiful contrast between the original branding and the character you've added with the quilting."
Dillian

@dillianhimself45