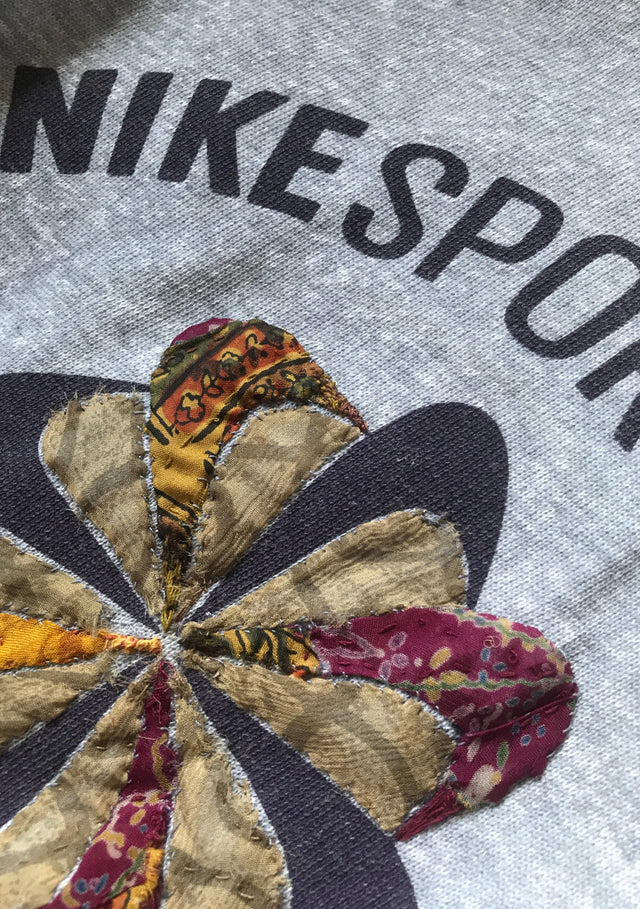 This Nike grey 2009 hoodie was chosen because it contains some interesting unique details. We were drawn to the  purple embroidered beaver mascot on the hood. We also loved that the sleeve sports the Nike logo.
To create some even more original flair to this already interesting hoodie we enhanced the pinwheel logo. First, we filled the spaces with patterned fabric and then held it all in place nicely with many dainty hand stitches.
Fit Guarantee
All clothing comes with 21 days, hassle free returns. That means, you can send it back for an exchange or your money back.
Care
Put on a low temp, low spin and air dry. No dry cleaning needed.
Free Shipping, Always
Reviews
Nice people love our stuff
"The detail is insane! Thanks for both pieces!!"
Erin M

@emonfre5
"Wow it's amazing! I love it. Beautiful contrast between the original branding and the character you've added with the quilting."
Dillian

@dillianhimself45