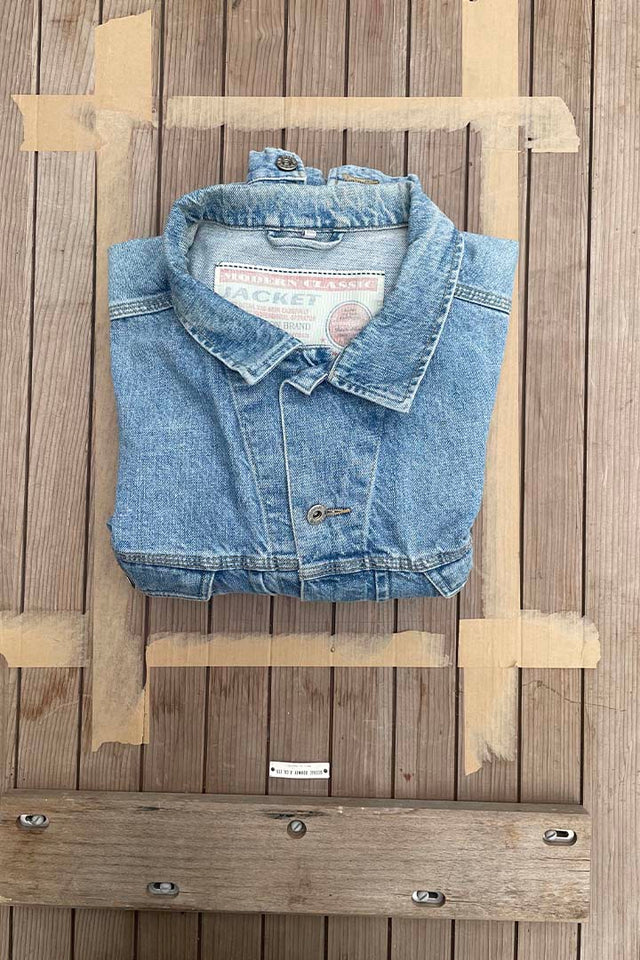 You can now order your own customised denim jacket in "washed" blue. 
Use our "ready-made" clothing for ideas and inspiration to create your bespoke custom or if you have an idea already, let's hear it!
After purchase, we'll email or WhatsApp you to discuss your bespoke piece and clarify all the small details.
Fit Guarantee
All clothing comes with 21 days, hassle free returns. That means, you can send it back for an exchange or your money back.
Care
Put on a low temp, low spin and air dry. No dry cleaning needed.
Free Shipping, Always
Reviews
Nice people love our stuff
"The detail is insane! Thanks for both pieces!!"
Erin M

@emonfre5
"Wow it's amazing! I love it. Beautiful contrast between the original branding and the character you've added with the quilting."
Dillian

@dillianhimself45